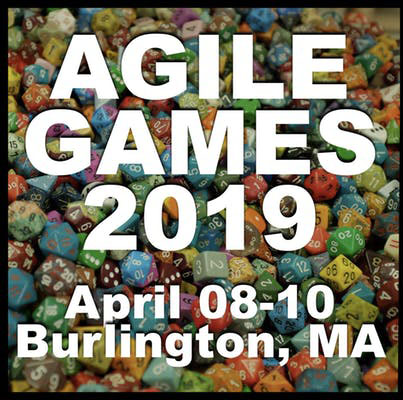 Agile Games 2019 – Mindfulness Meditation and Open Space
April 9 @ 8:00 am

-

5:00 pm
These sessions are on the program at Agile Games 2019. To register, visit https://kspr.co/agilegames2019.
I will be at the Agile Games Conference 2019 leading a short session called High-Performance Teams Are Masters of Mindfulness Meditation on April 9 and facilitating a full day of Open Space on April 10.
High-Performance Teams Are Masters of Mindfulness Meditation
High-performance teams are masters of mindfulness. The individual team members have high self-awareness. They know who they are, how they feel, and what they want. They always know the right thing to do or say at the right moment. They are aware of the impact of everything they do or say to each other. Teams in this state have high group awareness—as a team they know who they are, how they feel, and what they want together. Some teams get into this state by accident, and others are intentional and get there on purpose.
To get into this state of mindfulness and high performance on purpose, Richard incorporates elements of the work of Jim and Michele McCarthy and the Core Protocols, Woody Zuill and Mob Programming, contemporary meditation teachers, and his own work with meditation and Core Protocols.
In this session, we practice ways to get into a state of group mindfulness, including Core Protocols such as emotional check in, personal alignment, investigate, and group alignment. We also practice some short guided meditations. Attendees leave with embodied knowledge of activities to bring more mindfulness to their work teams.
Open Space
Open Space is a kind of unconference, a simple way to run productive meetings for 5 to 2000 or more people, and a powerful way to lead any kind of organization in everyday practice and extraordinary change. We'll run Open Space at Agile Games to ask big questions, share important topics, and amplify the awesomeness of the Agile Games community.
Join us at Agile Games 2019. Register today!