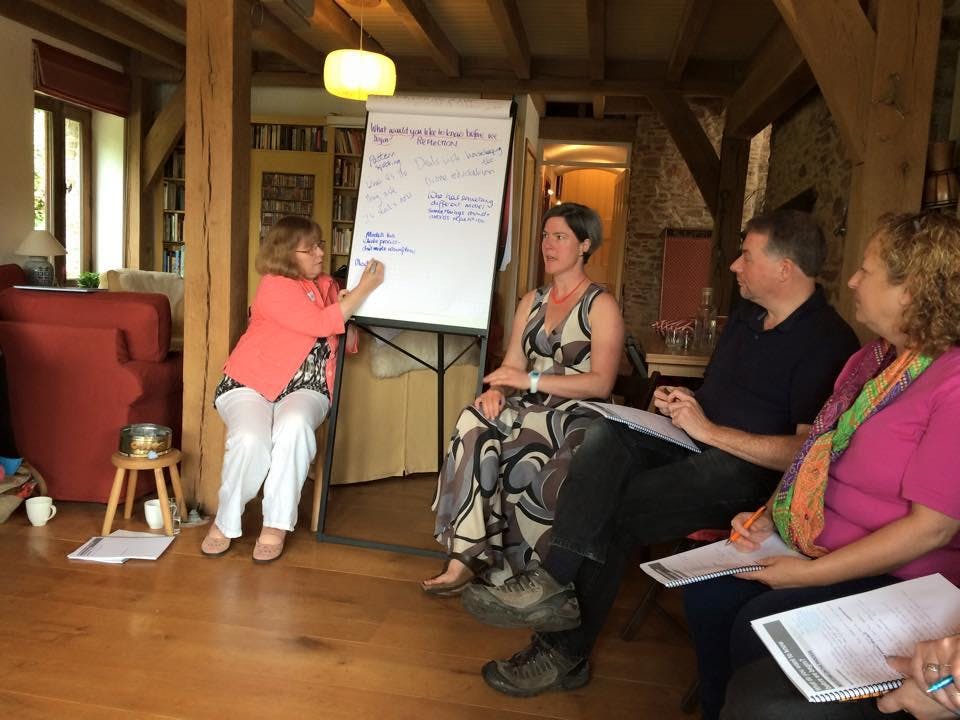 Clean for Teams Experiential Workshop
April 16, 2018 @ 9:30 am

-

April 17, 2018 @ 5:30 pm

|

$800.00
Clean for Teams – April 16-17 in Boston  
Come learn Systemic Modeling (known familiarly as Clean for Teams) – a deceptively simple, but extremely powerful Clean Language based set of techniques for solving issues like these:  strong silo culture, employee disengagement, excessive deference to authority, lack of connection and general conflict in the workpace. Let's unlock curiosity in the workplace and open the channels for meaningful inquisitive communication by learning Clean for Teams. 
Learn from the woman who developed this body of work, Caitlin Walker, who is an amazing educator and teacher of these tools. She RARELY visits the US.  Listen to her explain in any one of these amazing recordings, to get a sense of her style and of what these tools bring.Who wants talking over others, grandstanding, placating, blaming, and victimhood experiences at work? No one. 
When a team adopts the techniques taught in this course, it will elevate its collaboration and productivity,  promote acceptance of diversity and emphasize continuous personal improvement. In effect, these tools create a new set of norms that relieves folks from prior stresses, uncertainties, and rivalries. In short, Clean for Teams teaches individuals and groups to pay exquisite attention to each other as they develop support structures for being at their best at work.
Clean for Teams is an elegant set of attention and intention setting tools to strengthen interpersonal connections.
Honed by Caitlin and others over the past two decades in dozens of organizations and groups across the UK and Europe, these techniques bring about lasting and fundamental shifts in team and group communication.  
TrainersCaitlin Walker, Author of From Contempt to Curiosity, Creating the Conditions for Teams to Collaborate (Training Attention, Ltd) will be here on a rare visit from the UK and is the lead trainer and Andrea Chiou from Connections At Work, LLC in Virginia is hosting and co-training the course.Logistics
We will start at 9:30, please do plan to arrive at 9 to settle and get to know others in the training.
Venue is:
First Parish Unitarian Universalist630 Massachusetts AvenueArlington, MA 
There are municipal parking garages nearby.We will serve lunch on both days, and any dietary restrictions should be shared with the organizer in advance. Contact Andrea Chiou at andrea@connections-at-work.com
RefundsRefunds will not be given after March 15th due to commitments made by the organizer to run this event. If you cannot make it to the event after purchasing a ticket, we will work to find a replacement attendee, and you should do the same. In the event your slot is filled by someone else, we will refund your ticket, minus Eventbrite fees.