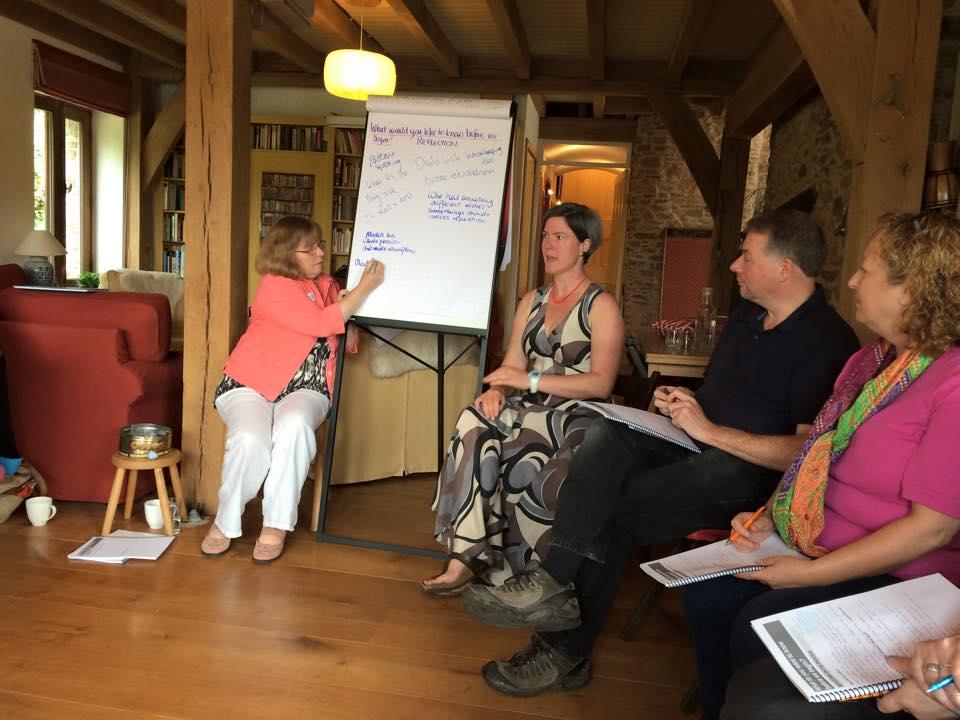 Clean for Teams Experiential Workshop
April 16 @ 9:30 am

-

April 17 @ 5:30 pm
Clean for Teams – April 16-17 in Boston  
Come learn Systemic Modeling (known familiarly as Clean for Teams) – a deceptively simple, but extrememly powerful Clean Language based set of techniques for overcoming conflict in the workpace.
Learn from the woman who developed this body of work, Caitlin Walker, who is an amazing educator and teacher of these tools. She RARELY visits the US.  Listen to her explain in any one of these amazing recordings, to get a sense of her style and of what these tools bring.
Who wants talking over others, grandstanding, placating, blaming, and victimhood experiences at work? No one. 
When a teams adopts the techniques taught in this course, it will elevate its collaboration and productivity,  promote acceptance of diversity and emphasize continuous personal improvement. In effect, these tools create a new set of norms that relieves folks from prior stresses, uncertainties, and rivalries. In short, Clean for Teams teaches individuals and groups to pay exquisite attention to each other as they develop support structures for being at their best at work.
Clean for Teams is an elegant set of attention and intention setting tools to strengthen interpersonal connections.
Honed by Caitlin and others over the past two decades in dozens of organizations and groups across the UK and Europe, these techniques bring about lasting and fundamental shifts in team and group communication.
Trainers
Caitlin Walker, Author of From Contempt to Curiosity, Creating the Conditions for Teams to Collaborate (Training Attention, Ltd) will be here on a rare visit from the UK and is the lead trainer and Andrea Chiou from Connections At Work, LLC in Virginia is hosting and co-training the course.
Logistics
The exact venue has not yet been firmly set but it is advised that registrants book a place to stay in the area around Burlington as it is between the two likely venues.  Having access to a car or ride-sharing with other participants is advisable.  Those already registered have been sent a link to a shared Google Doc in which they can introduce themselves and coordinate any logistics, ride-sharing they wish to.  We are currently most likely to hold the event in Arlington MA, as we are almost at the point where the current private residence in Carlisle MA, will be too small to fit all attendees. We  need a few more tickets purchased to tip the scale. Details will be in the google doc. We will be updating this page and the Google Doc as soon as it is final.
Because of the travel required by both trainers, refunds will not be issued after March 15th and it would be best instead to find a replacement for your seat. We will serve lunch on both days, and any dietary restrictions should be shared with the organizer in advance. You may contact Andrea Chiou at [email protected]