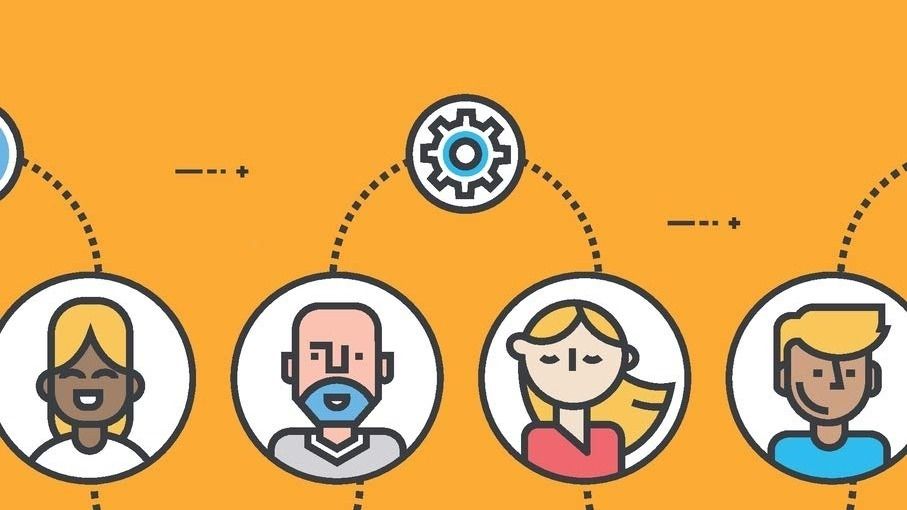 🎬 "Core Protocols for Psychological Safety" with Richard Kasperowski [VIRTUAL]
Video from our session:
Slides from our session:
2020-10-15-Lean-Agile-Delivery

🍎 Core Protocols for Psychological Safety in High-Performance Teams
Want awesome teams that build great products? Great teams don't happen by accident. And they don't have to take a long time to build.
In this session, Richard lays out the case for Continuous Teaming. Session participants will join in a flight of fun learning activity-sets. These will give you a taste of team awesomeness and how to start when you go back to work.
Richard builds on the work of Jim and Michele McCarthy, Google, Bruce Tuckman, Gamasutra, Standish Group, Peter Drucker, and Melvin Conway. His learning activity-sets are short games, using elements from improvisational theatre, The Core Protocols, Extreme Programming, and more.
Who should attend? Anyone who wants to create great teams and build great products. You'll leave having embodied the essential elements of accelerated continuous team-building and awesomeness maintenance.
💡 About the speaker
Richard Kasperowski is an author, teacher, speaker, and coach focused on team building and high-performance teams. Richard is the author of two books: High-Performance Teams: The Foundations and The Core Protocols: A Guide to Greatness, as well as the forthcoming book High-Performance Teams: Core Protocols for Psychological Safety and Emotional Intelligence. He leads clients in building and maintaining high-performance teams that get great results using the Core Protocols, Agile, and Open Space Technology. Richard created and teaches the course Agile Software Development at Harvard University, and he co-teaches the Spark! fellowship at Boston University.
Web: https://kasperowski.com/
Twitter: https://twitter.com/rkasper
LinkedIn: https://www.linkedin.com/in/kasperowski/
Facebook: https://www.facebook.com/rkasperowski/