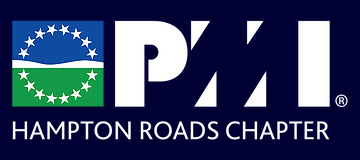 PDC Hampton Roads: High-performance Teams and Power Games
To register for this conference, visit http://www.pdchamptonroads.com/.
Join Richard at the 2018 PMI Hampton Roads conference
Join me in Virginia Beach. I'll be doing two sessions:
High-performance Teams: Core Protocols for Psychological Safety and EI
Power Games for High-performance Teams Culture
High-performance Teams: Core Protocols for Psychological Safety and EI
Your team can be ten times better.
What does that mean? That means your professional team can accomplish 10x more work, do it with 10x more quality, 10x faster, or with 10x less resources. Your family can be 10x happier. Your school can be 10x more effective at helping people learn. Your community group can be 10x better at making life better for the people it serves. Even you yourself can be 10x more effective at getting what you want.
In other words, you can be great. Your team can be great.
Greatness
Can you say these things about your teams?
My projects are completed effortlessly on schedule and on budget every time.
Every team I've ever been on has shared a vision.
In meetings, we only ever do what will get results.
No one blames "management," or anyone else, if they don't get what they want.
Everybody shares their best ideas right away.
Ideas are immediately unanimously approved, improved, or rejected by the team.
Action on approved ideas begins immediately.
Conflict is always resolved swiftly and productively.
The Core Protocols are one way to make teams that have these characteristics.
Some of the things you'll learn:
Results-oriented behaviors,
How to enter a state of shared vision with a team and stay there
How to create trust on a team
How to stay rational and healthy
How to make team decisions effectively, and
How to move quickly and with high quality towards the team's goals
Power Games for High-performance Teams Culture
Want awesome teams that thrive in hierarchical organization structures?
We talk about flat structures, self-organization, and holocracy, but the truth is that we all work and live within power structures. How do we navigate hierarchy and power to be our best and do be the best with our teams?
In this session, Richard makes the case for a team culture that's safe for all team members regardless of the organizational structure around them. Session participants will join in a flight of fun learning activity sets. These will give you a taste of team awesomeness and how to start when you go back to work.
Richard builds on the work of Jim and Michele McCarthy, Geerte Hofstede, and Augusto Boal. His learning activity sets are short games and explorations, using elements from Theatre of the Oppressed, The Core Protocols, Extreme Programming, and more.
Who should attend? Anyone who wants to create a great team and build great products. You'll leave having embodied the essential elements of accelerated continuous team-building and maintenance.