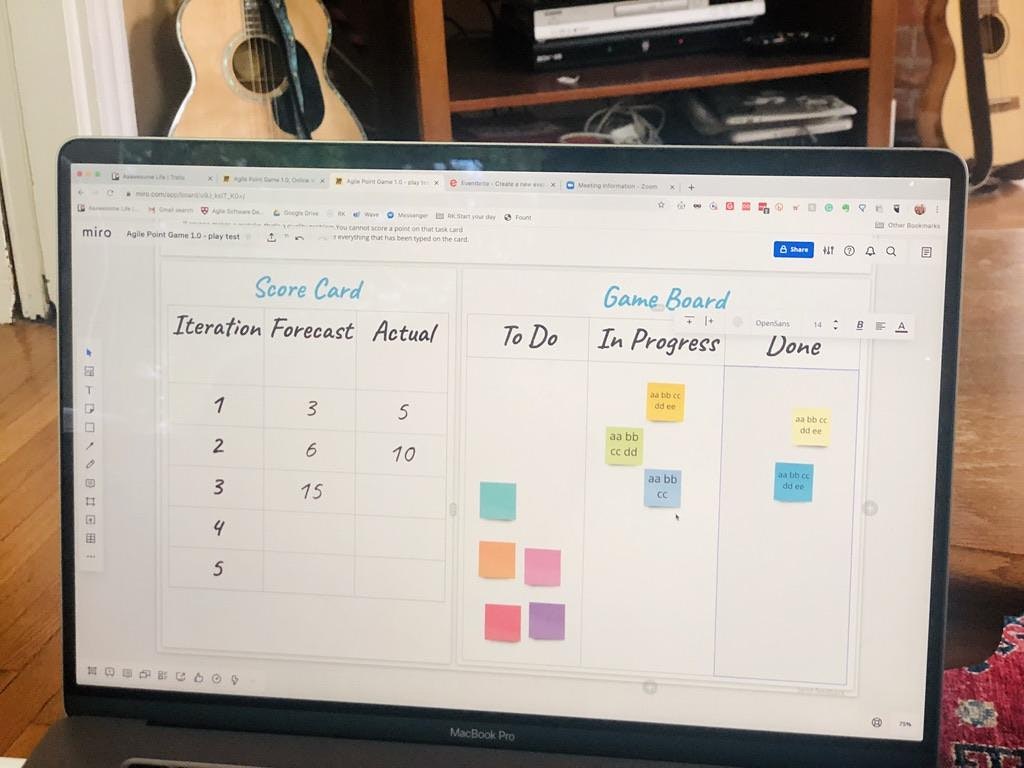 Playtest the Agile Point Game
May 26 @ 11:00 am

-

12:00 pm

|

Free
Playtest the Agile Point Game
It's like the Ball Point Game, but it's 100% online
Hello, world!
I've been having a blast playing and playtesting the previous Online Ball Point Game with you. Thanks to your help and feedback, we have a brand new Agile Point Game, ready to help people learn all the Agile lessons of the original Ball Point Game.
I want to playtest the new Agile Point Game with you. Let's give it a whirl, figure out what works, and collaborate to make it better.
See you at the playtest!