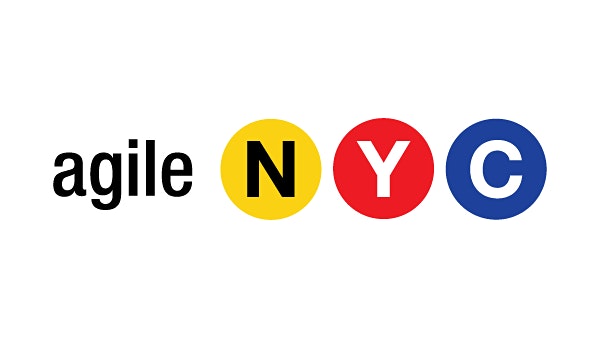 Virtual Open Space with Keynote
June 19, 2020 @ 10:30 am

-

3:00 pm
|
$10.00
Thank you, everyone who participated in our Open Space! Here's our big visible artifact:
Open-Space-Agile-NYC-2020-06-19-2

Virtual Open Space Conference with Keynote
In unprecedented times, we are trying something unprecedented as well. Join us Friday JUN 19 to our first 100% virtual event ever! And because this event is virtual, this event might be also interesting to a global audience. Cristina DeGiacomo will deliver the opening keynote from 10.30am to 11am ET followed by an Open Space facilitated by Richard Kasperowski. For only $10 you can learn from each other, mingle, network but also hear a highly energizing keynote from Cristina, who just released her new book Wise Up! At Work. Every attendee will also receive a digital swag bag and has a chance to win a copy of Cristina's e-book. We will use Zoom, Google Docs and Jamboard as our online collaboration tools for this event.
Agenda JUN 19th (Eastern Time Zone)
10.30am – 11.00am Opening Keynote with Cristina DiGiacomo "Don't Call It a Comeback"
11.00am – 03.00pm – Open Space with Richard Kasperowski and of course You!
Opening Keynote by Cristina DiGiacomo: Wise Up! At Work
Agile has been here for years. This talk attempts to answer big questions about how do we come back exactly. How does your work matter now? How do you help people prepare to return? How do you come back? Perhaps the answer lies in the principles of Agile, that the work is around what is needed to return not in a major comeback but in a series of steps. It proposes that Agile and process are needed now more than ever, and there is an opportunity to return and come back in an agile way.
Cristina DiGiacomo invented Industrial Philosophy and is the driving force behind the idea of applying philosophy for the workplace for the benefit of the leadership of organizations. She has 20 years of corporate and agency executive experience in the advertising industry at companies such as The New York Times, Citigroup, AMC Networks, and R/GA. She holds a Master of Science degree in Organizational Change Management from The New School. And has dedicated 9 years of study and practice in Philosophy. She is the founder of MorAlchemy, a high-touch philosophical consulting firm. She teaches executives (with a lot on their minds) the ideas and concepts of the greatest thinkers of all time, so they can lead the way and their teams can thrive. She believes that wisdom is the ultimate skill.
Cristina appeared recently on Agile FM if you like to get a glimpse of her work and style. She is the world's first industrial philosopher and her talk will reflect that unique mix of experience. Her book Wise Up! At Work receives rave reviews.
Open Space : Facilitated by Richard Kasperowski
Richard Kasperowski is an author, teacher, speaker, and coach focused on team building and high-performance teams. Richard is the author of two books: High-Performance Teams: The Foundations and The Core Protocols: A Guide to Greatness, as well as the forthcoming book High-Performance Teams: Core Protocols for Psychological Safety and Emotional Intelligence. He leads clients in building and maintaining high-performance teams that get great results using the Core Protocols, Agile, and Open Space Technology. Richard created and teaches the course Agile Software Development at Harvard University, and he co-teaches the Spark! fellowship at Boston University. Learn more at www.kasperowski.com.
Open Space Poster
Incrementor is a proud supporter of this event and will provide the Zoom and the Marketplace in Google Docs. Did you know that Incrementor that Incrementor just recently launched the Agile Transformation Coach (C-ATC) accredited by ICAgile? Check out the public course schedule here.
If you like to follow along the principles of open space and the flow of open space, order your complimentary Open Space Poster produced and shipped by Incrementor.
Share this story: