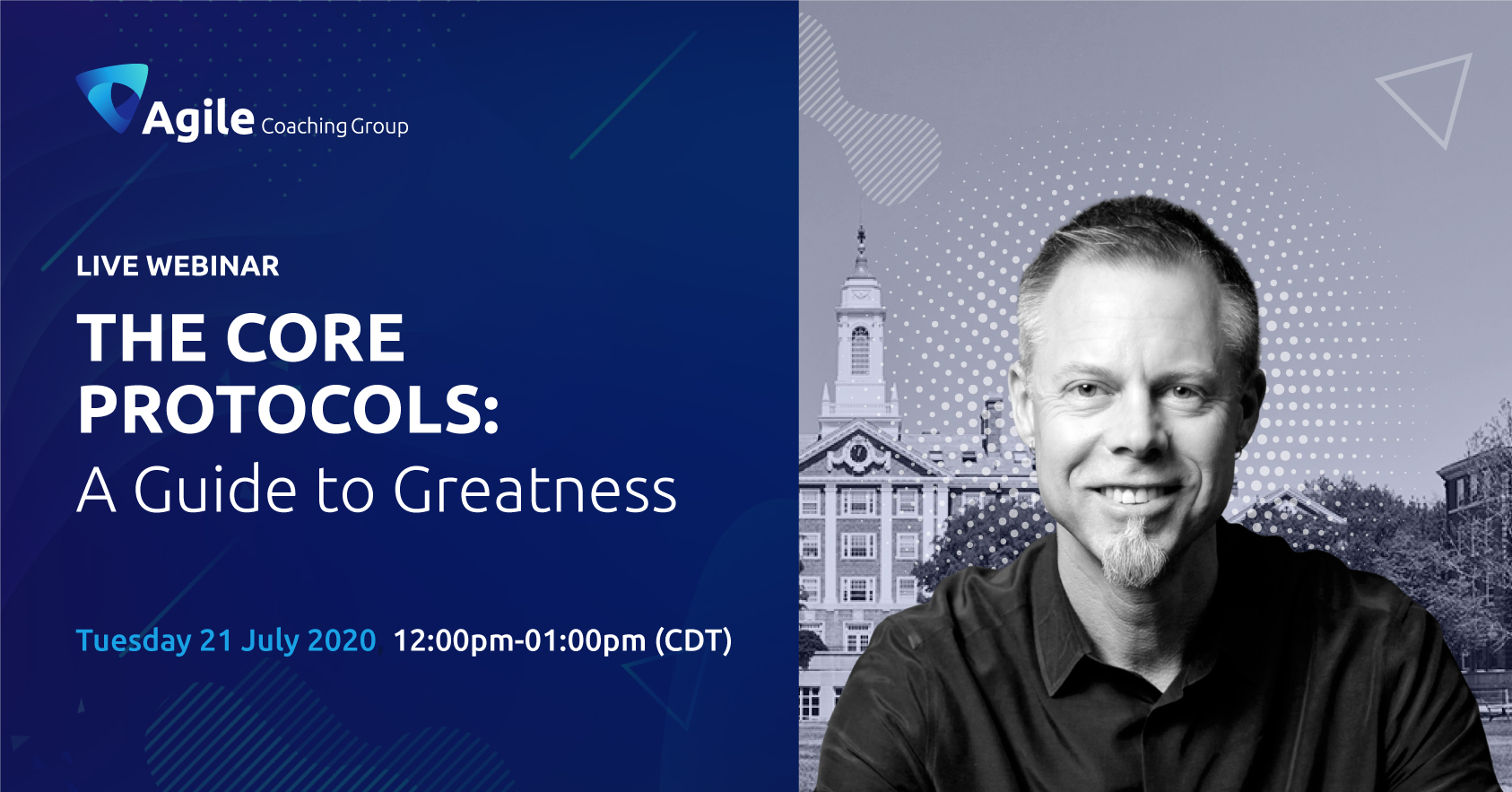 Agile Coaching Group – The Core Protocols: A Guide to Greatness
Slides from our session:
2020-07-21-Agile-Coaching-Group

Want awesome teams that build great products?
Great teams don't happen by accident. And they don't have to take a long time to build.
In this session, Richard lays out the case for Continuous Teaming. Session participants will join in a flight of fun learning activity-sets. These will give you a taste of team awesomeness and how to start when you go back to work.