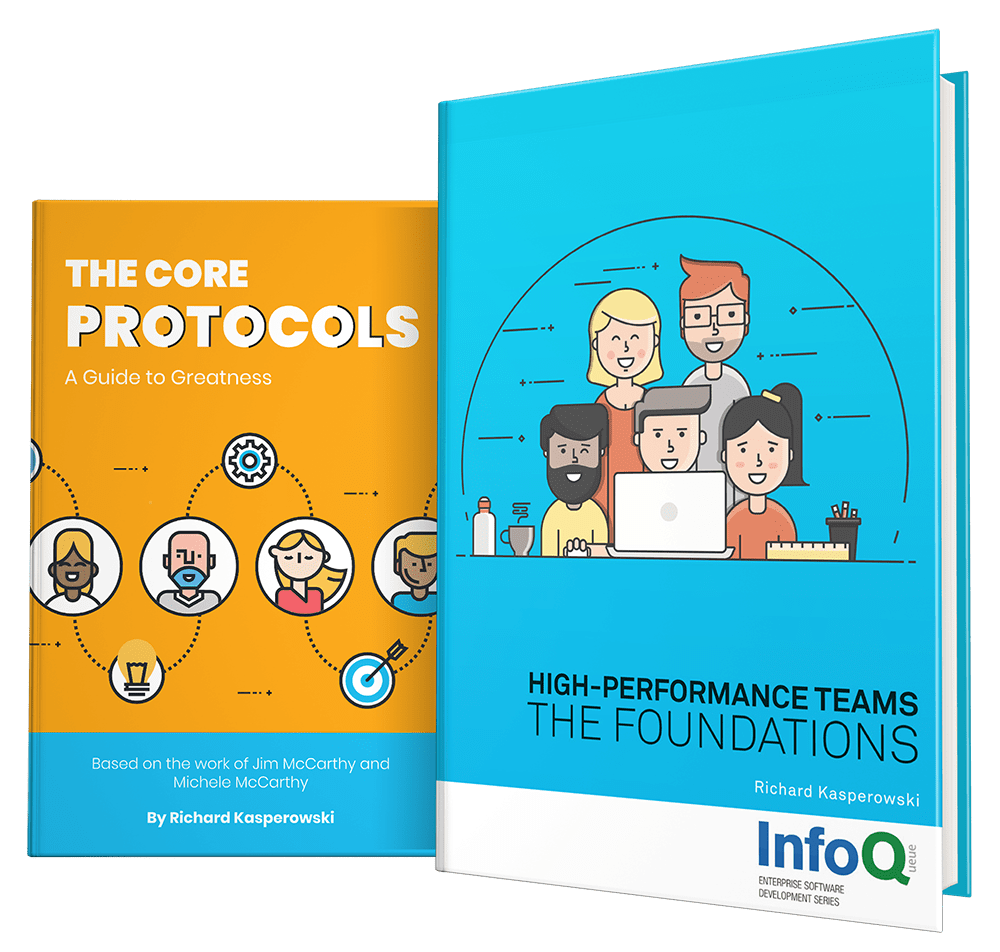 High-Performance Team Building™
Core Protocols for psychological safety, team emotional intelligence, and culture to create and maintain a high-performance team
Science and research on high-performance teams

Positive bias: The foundation of high-performance teams

Freedom: Autonomy creates psychological safety.

Self-awareness: Individual emotional intelligence skills and self-aware individuals are the building block of high-performance teams

Connection: Team emotional intelligence skills for a connected, cohesive,
high-performance team

Productivity: Now that the team is in a state of shared vision, get to work
efficiently and productively!

Error handling: Safe techniques for staying on track

Activities: Practical experiential activities that you can use with your team to
get into a state of high-performance
Measure your teams'
effectiveness across many
dimensions:
Performance
High-performance Behaviors
Team Emotional Itelligence
Agility
Understand the current
state of your organization
Create your path to high
performance
1-2 day courses:
High-Performance Teams:
Core Protocols for
Psychological Safety and EI
Agile & Scrum Foundations
Agile Product Owner Skills
Agile Technical Skills
5-day course:
Coaching on high-performance team behaviors
Weekly group sessions
to grow your new skills
Master the skills by
becoming a certified
trainer
Scale the program by
training your own trainers
Repeat
Re-measure your teams every 3-4 months
Tune subsequent training, coaching, and practice as you continue on your path to a high-performance organization
Upcoming classes include:
This is a workshop at Agile For Humanity—select Richard's workshop when registering. Your team can be ten times better. What does that mean? That means your professional team can accomplish 10x more work, do it with 10x more quality, 10x faster, or with 10x fewer resources. Your famil...